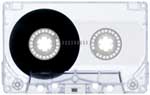 [DJ Tom is responsible for this post.]
I can't remember the last time I put together a mixtape, or even felt the urge to make one. But, after 7 weeks on the road, there are certain songs that I know will always remind me of our summer travels in Argentina, so it only seemed right to compile them together all in one place.
Courtesy of Favtape, you can play along as you read the rest of the post.