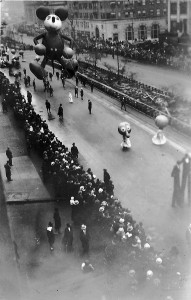 Okay, that headline is not entirely accurate.
We are t-minus nine hours to lift off and are still packing and straightening. (Who planned a cross country trip leaving at 6:00 am anyway?)
We get up at 3:30 am. Girls will rise at 4:00 am. Cab comes at 4:30 am. We have checked into hotel and flight, with the added bonus that we won't have to pay for baggage because of my Silver Medallion status! Hooray.
We will arrive in Orlando, via Atlanta in the late afternoon armed with our layers and layers of paperwork.
Disney's Magical Express. This is the service where Disney takes your luggage directly from the plane and transports it to your hotel room — you never touch it. We have special tags we have to put on our suitcases and they are to "magically" arrive without our assistance. We are somewhat nervous about this. The Magic Express also will effect the transport of our persons,
Dining Confirmation Numbers. Disney has this crazy system where you can make your reservations 180 days in advance of your stay, which people actually do. If you are going to have a party of 7 (as we will since we're meeting Tom's parents and his sister there), and you want to eat at a reasonably decent restaurant, you have no chance without a reservation. This certainly complicates things because it means you have to think about your entire park plan so you can be sure to make it to your reserved dining spot.
Walking Maps. For a fee, you can access optimized walking maps of all of Disney World from the crazy folks at Touring Plans. These guys have traversed all of the parks and figured out the best days and hours from which to approach them to minimize waiting times. You can get plans for demographics that range from small kids through to retired folks, or combinations thereof. We selected the tween walking maps and pretty much planned our entire week's stay months ago just so that we could reserve our dining! We have a printed version in hand and pdf versions on our iPhone and Droid.
Rental Car. We are going to visit the Kennedy Space Center on one of the days, so we have reserved a van that will hopefully carry all 7 of us! Can't wait to use my superior Droid GPS turn-by-turn driving directions.
We have overpacked (the weather has been crazy cold up until this week), are feeling righteous for cooking a fresh Minestrone soup today, are watering the ficus tree of love, are desperately searching for sun screen, and are making sure we have all of the crazy electronic devices that follow us everywhere now, including requisite chargers and cables.
Wish us luck!